Top
Chocolate Soft Ice
Published 27 Oct 2014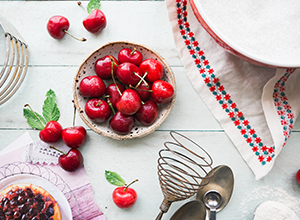 Category : Low in sugar
Type : Dessert
Difficulty : Beginner
Directions : 5 minutes
Cooking time : 0 minute
Price range : Cheap
Ingredients 1 Number of people
1 banana, chopped and frozen
2 tbsp pure cocoa powder (I use valhrona)
4 tbsp orange juice
Directions
Put all ingredients in your blender (I have a little hand blender, perfect size for one portion) and blend until smooth. You can add a little more liquid if you have a hard time blending the bananas.
Notes/Tips
Whenever I have bananas that are going old, I chop them up and put them in the freezer. This way I always have frozen bananas ready to make soft ice. I usually freeze them individually for an hour or so, before putting them in a bag, this way they don't stick together and form one big lump of banana.
2 comments

on 27/10/2014
This is amazingly addictive, especially if you are trying to avoid sugar! I added a little vanilla and it was great :)

gillyj
on 03/12/2015
Freeze a banana in cling film or tin foil. Eat them as you would a frozen ice lolly from the shop.
You will also like