Top
Spinach crisps
Published 22 Oct 2014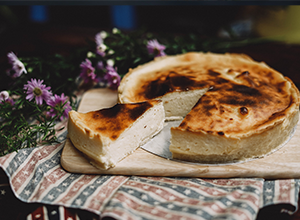 Category : Low in fat
Type : Snack
Difficulty : Beginner
Directions : 15 minutes
Cooking time : 15 minutes
Price range : Cheap
Ingredients 2 Number of people
100 grams baby spinach (or any spinach)
1 tsp oliveoil
salt to sprinkle 
Directions
1: Turn on oven on 150 degrees.
2: Rinse the spinach and dry it gently with tea towel or tissue
3: Lightly brush every spinach leaf with olive oil
4: Spread leafs on a baking tray coved with baking paper and sprinkle salt on them
5: bake for 10 minutes, turn them and bake for another 5-10 minutes, until crispy.
Notes/Tips
Should be eaten within hours, otherwise they go soft. If you decide to save them, you can quickly heat them up in the oven before use. Just 2 minutes will give them back their crisp :)
If you want to do a faster solution than brushing each leaf, mix them all in a bowl with olive oil - although this may demand more olive oil!