Quitting smoking, a fight against COPD
Published 8 Nov 2018 • By Louise Bollecker
With emphysema and severe COPD level 4, our French member member ledalle managed to quit smoking 6 years ago, without relapse, when he had been a smoker since he was 16. He has agreed to tell us about his journey of quitting smoking, thanks to patches, psychological follow-ups and a good dose of determination!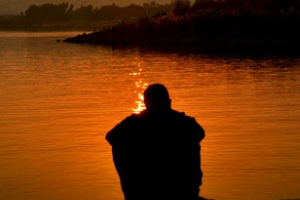 How did you find out you had COPD? What was your tobacco consumption? 
Following repeated bronchitis, I was diagnosed with COPD level 2. When I started smoking, I was 16 years old; when I was diagnosed, I was 54 years old and I was at a pack of 20 cigarettes a day.
[Smoking is the cause of 90% of COPD, editor's note]
Did a healthcare professional immediately advise you to stop smoking? 
A pulmonologist had advised me to stop and had me followed by my attending physician. The decision to stop was not immediate for me, because I didn't take it very seriously...Still,  I feared the warnings of the pulmonologist. So I talked to my doctor, who helped me try to quit smoking.
How did you stop smoking?
I started with the patches, for a 6-month program with the follow-up of the general practitioner and his advice. At the end of my treatment with the patches, I was still smoking 4 cigarettes a day, so I went to see my pneumologist again, very happy with myself... Only, after the diagnosis, he told me that I could no longer even smoke one cigarette a day because my COPD is at level 4 severe. here is no other solution to stabilise the disease which was now very severe.
So I opted for the e-cigarette, zero nicotine. The advantage is the taste isn't that great so you don't become addicted to the e-cigarette. No more ashtrays, lighters or cigarettes at home. The taste being unpleasant, and having nothing else, I vaporised less and less and less and I avoided smoking places. I started riding my bike. My general practitioner gave me some painkillers to help me and I had the bike to let off steam in the wild.
Have your loved ones helped you in your journey?
In my house, no one smokes and everyone encouraged me. It was great to help me. I had also told my co-workers that I was quitting smoking and I refused coffee breaks with smokers.
What was the hardest thing to stop? What were the obstacles?
The hardest part is to keep up the first 6 days, and for that I was busy doing a lot of things, it started to get easier after 1 week by staying on my guard. After I stopped using the electronic cigarette, I had nothing left, and then I felt stressed. My general practitioner helped me with some remedies to stay zen.
Have you gained weight after quitting smoking? This scares many patients.
I didn't gain a kilo! I must say that rather than smoking, I was cycling.
How long have you stopped smoking? How do you feel physically and morally?
It will be 6 years on November 23rd that I no longer smoke. That's right, we remember the first time we didn't smoke! Today, I'm living again! While suffering from COPD, still stabilised thanks to the cessation of tobacco, I can taste flavours again because I no longer had a palate ruined with tobacco. I appreciate all the good smells whose perfume I had forgotten... On the other hand, cold tobacco now bothers me and I can no longer handle a person who has a tobacco breath!
What advice would you give to someone who wants to quit smoking?
To quit smoking, you must first want to quit strongly and then be followed psychologically and by those around you. Above all, you have to look at the advantages and disadvantages because... it's clear as day!
Many thanks to ledalle for sharing his experience with us. Have you experienced the same thing? How did you manage to smoke or what are your barriers? Feel free to comment on this testimony to discuss it!
You will also like
Fact sheet